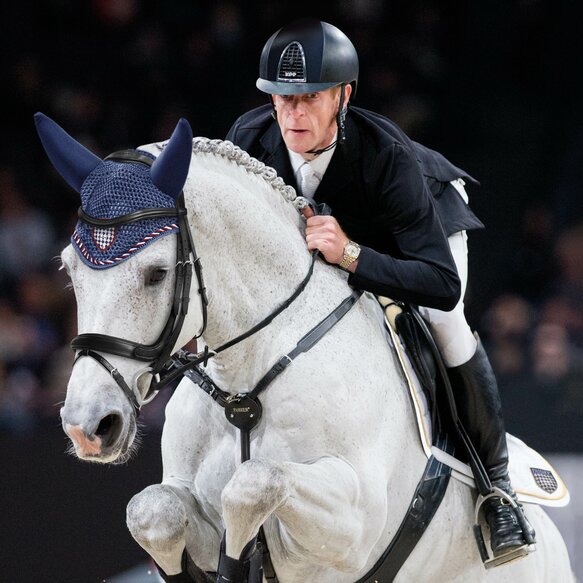 Marcus Ehning
Marcus Ehning is one of the world's most famous show-jumpers. There is hardly one title he has not won in his career: He is German Champion, Team European Champion, Team Olympic Winner, World Cup Winner, Nations Cup Winner and Winner of the Grand Prix of Aachen 2006 and 2018.
Marcus Ehning has been putting his trust in Passier products for decades now. In 2007 he became an official Passier partner. He has been collaborating with Passier in the development of the very successful Marcus Ehning Collection, which is constantly reviewed and optimized based on his experience as a jumping champion.
This partnership has already produced the horse-friendly Marcus Ehning Jumping Saddle, the narrow-style Marcus Ehning Snaffle Bridle with fancy stitching, the softly lined Marcus Ehning Breastplate with removable martingale attachment and the anatomically shaped Marcus Ehning Saddle Girth.
In 2018 two more products were added to the collection: The modern Marcus Ehning II Jumping Saddle with decorative stiching and the horse-friendly Marcus Ehning II Snaffle Bridle with anatomically shaped ear recess and a new noseband, which leaves room for and thus avoids pressure on cheekbone and optic nerve of the horse.
This horse-friendly and state-of-the-art equipment developed with and used on a daily basis by Marcus Ehning and many other pros and ambitious riders everywhere demonstrates that Passier products perfectly support horse and rider, time and time again, every single day.
Instagram: marcusehning.official
Products used by Marcus Ehning