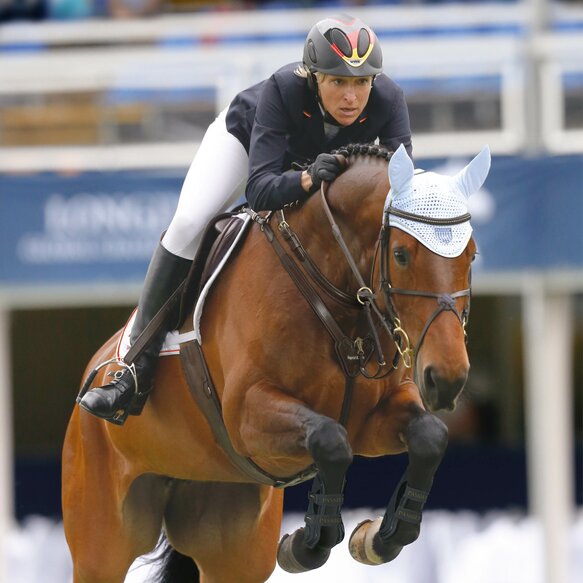 Ingrid Klimke
The best example of a highly successful rider who has been putting her trust in Passier for many years now, is Ingrid Klimke, the passionate Eventing Team Gold Medalist at the Olympic Games in London and Hong Kong and the World Equestrian Games 2014. Like most of our partners, Ingrid Klimke also gives Passier her full support in the development of our saddles.

After Ingrid Klimke's successes in the Eventing Cross Country Saddle and the Arktur Jumping Saddle from Passier, we now developed the Excellence Cross-Country and Jumping Saddle powered by Ingrid Klimke, the GG Extra Dressage Saddle powered by Ingrid Klimke, the Favorite Snaffle Bridle powered by Ingrid Klimke and the Ingrid Klimke Breastplate including a neck ring. All products are in daily use!

We are delighted about the partnership with such a successful rider – and about the two very horse-friendly products resulting from this collaboration!
Instagram: @ingridklimke
Facebook: @IngridKlimke.Sportlerin
Products used by Ingrid Klimke