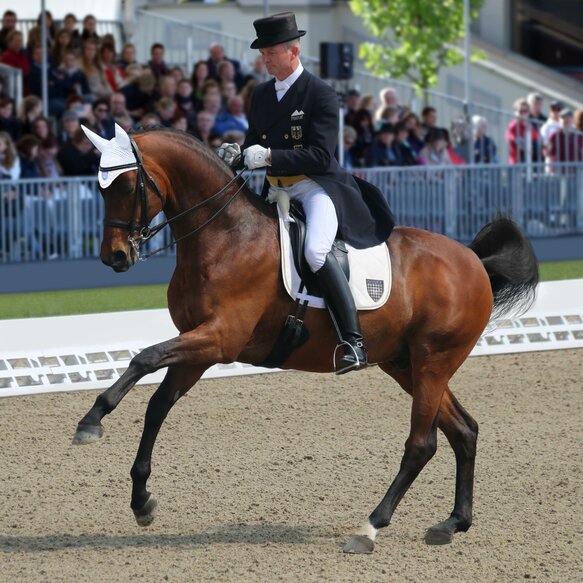 Hubertus Schmidt
Hubertus Schmidt, Olympic Winner, World Cup Winner and five-times German Professional Riders' Champion, is one of the most successful dressage trainers in Germany.

The Hubertus Schmidt Dressage Saddle which was made in 2006 is the result of a close cooperation with Passier. It is an extremely popular saddle which has meanwhile proved its excellence in numerous contexts. In 2015 it was time to develop a further dressage saddle. The new Hubertus Schmidt II Dressage Saddle combines many advantages of the original model with some additional new beneficial features.

Another product which ensues from this successful collaboration is the horse-friendly Hubertus Schmidt Double Bridle, a particularly convincing feature of which is its specially padded head piece.
Products used by Hubertus Schmidt