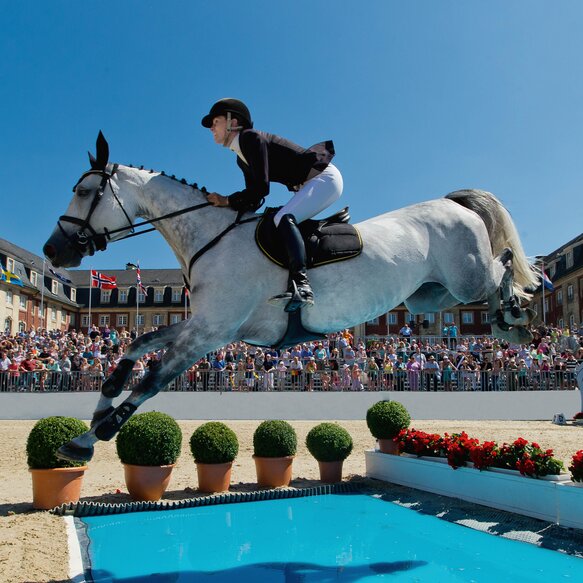 Eva Bitter
Eva Bitter, the current and already five-time German Showjumping Champion for female riders puts her trust in saddles, bridles and accessories from the hands of a master. By Passier, of course!

Her horses are kitted out with Passier equipment from head to toe as follows: In addition to the obligatory Passier Jumping Saddle, she uses the Phoenix Snaffle Bridle with Clincher Browband in all versions: with Classic Caveson, Caveson Special and Dropped Noseband.

Moreover she rides with a softly lined Marcus Ehning Breastplate and the beneficial Marcus Ehning Leather Saddle Girth with Stud Guard. It's no wonder because she spent time training with Marcus Ehning prior to the successful German Championship event in Balve ...

Eva Bitter is an excellent example of how to perform at top level with a healthy portion of confidence in the horse, courage, high motivation and the right equipment so as to consistently achieve outstanding results!
Instagram: evabitter_original
Products used by Eva Bitter